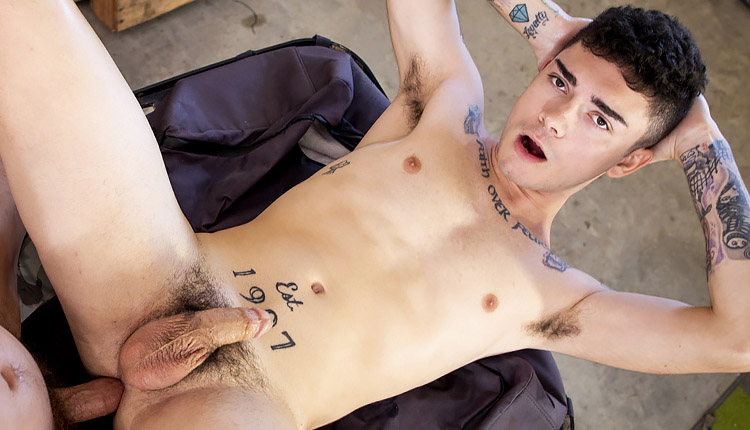 Ashtin Bates banged by Colby Chambers
Colby tops Ashtin in 'Garage Fuck' from Colby Knox.
Ashtin Bates works on a four-wheeler, and sitting behind him is Colby Chambers, staring at Ashtin's ass. Ashtin pulls his pants down and Colby hits his knees, burying his face in Ashtin's crack. Ashtin bends over and Colby works his raw tool into Ashtin's hole. As the fucking speed increases, Colby slaps a cheek. Ashtin gets on the four wheeler and rides that Colby cock.