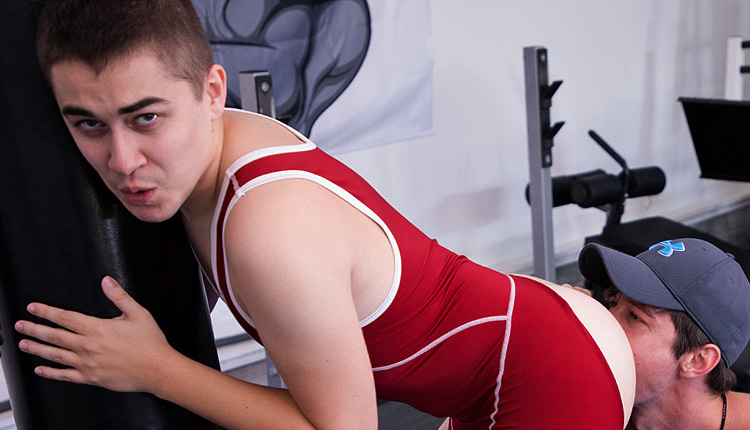 Colby Chambers screws Eli Lincoln
Colby tops Eli in 'Put It In, Coach' from Colby Knox.
Eli Lincoln is in the gym when coach Colby Chambers drops in to check on his progress. Eli's ripped his singlet in the ass area and Colby takes full advantage, bending Eli over the punching bag and giving that ass a nice worship session to get the young stud ready for Colby's cock. The boys wind up fucking all over the gym, making good use of not only the punching bag but eventually the weight bench as well.