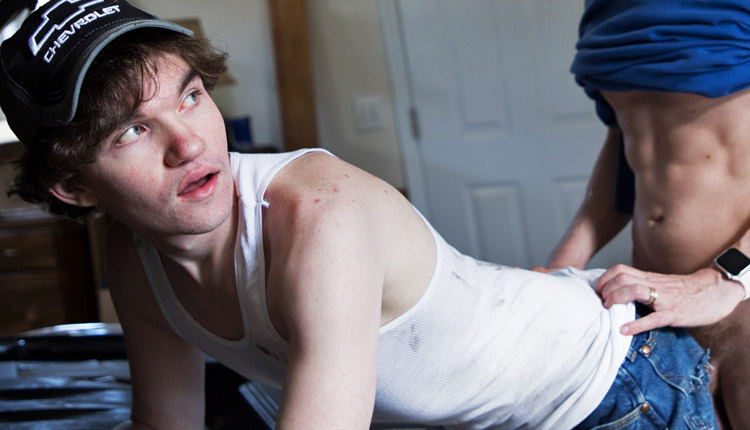 Colby Chambers screws Levi Hatter
Colby tops Levi in 'MANdatory Maintenance' from Colby Knox.
Levi Hatter is the mechanically inclined country boy and Colby Chambers always looks for an excuse to take his car in. Levi twists a wrench, shaking his plump little ass when Colby rips open his tattered jeans and shoves his cock in. Levi gets right on board, backing his hot little cheeks right onto Colby's hungry cock. Colby can barely control himself as he fucks his horny young mechanic through his jeans.