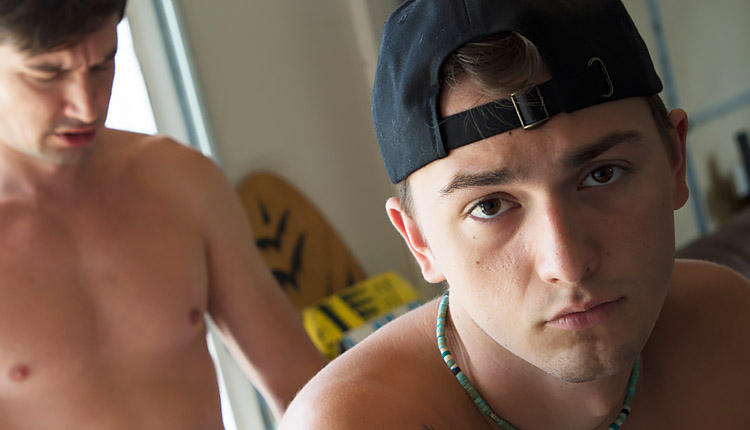 Colby Chambers screws Masyn Thorne
Colby tops Masyn in a hardcore session from Colby Knox.
Colby Chambers is in the garage when Masyn Thorne comes around the corner, tossing a football. Seems like the jock had a tough football practice. Colby pulls down the horny stud's shorts and the moment his tongue touches Masyn's dick, he's in heaven. When Colby pulls down his own shorts, his cock is ready to fill up some 'jock butt,' and Masyn arches his back as Colby busts open that ass.