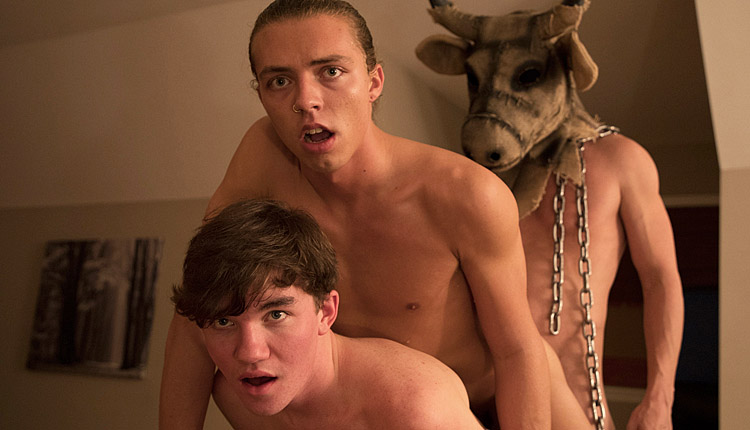 Colby fucks Jack Valor & Levi Hatter
Jack and Levi get demon-dicked in 'Happy Belated Halloween' from Colby Knox.
Jack Valor and Levi Hatter focus on performing some obscure ritual, summoning a demon for fucking. Jack knows how to keep the upper hand, limiting the demon's power to not much more than a dark-spirited dildo, which they take full advantage of by forcing the beast in and out of their mouths and asses until they all summon some satisfying climaxes.