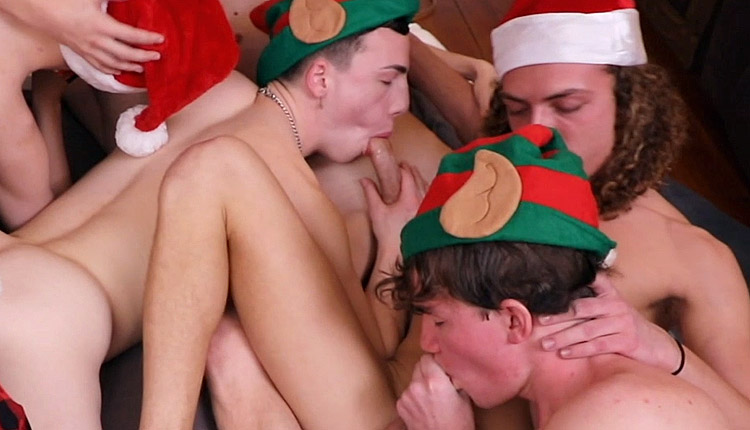 Colby Knox Christmas Orgy
Six boys have a festive holiday fuckfest in a Colby Knox orgy.
In this holiday-themed orgy, Troye Jacobs, J.J. Jakobs, Jake Harding, Jack Valor, Levi Hatter and Blake Dyson get together. Colby Chambers starts with Jack's little bubble butt and works through Blake, Levi and Troye. Jake and J.J. are a welcome addition to the holiday special, while Blake makes sure to get his piece of the pie, taking multiple dicks and the majority of the loads being fired off toward the end of the scene.