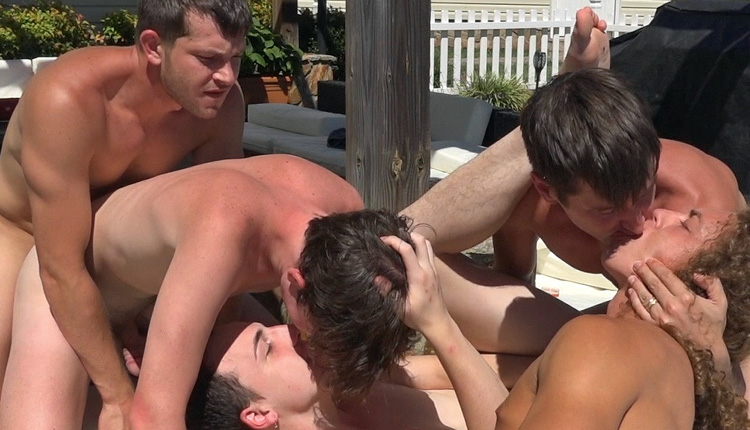 Colby Knox poolside orgy
Five boys fuck around in 'Labor Day Weekend Fuckfest' from Colby Knox.
Colby Chambers and Mickey Knox invited Levi Hatter, Jack Valor and Troye Jacobs over for a holiday weekend pool day, which quickly turns into an orgy next to the pool. Mickey and Troye get a nice long 69 in just before all three guests go ass-up in a sexy butt buffet. After they move onto the patio loungers, the boys fuck in a slew of different pairings and positions.