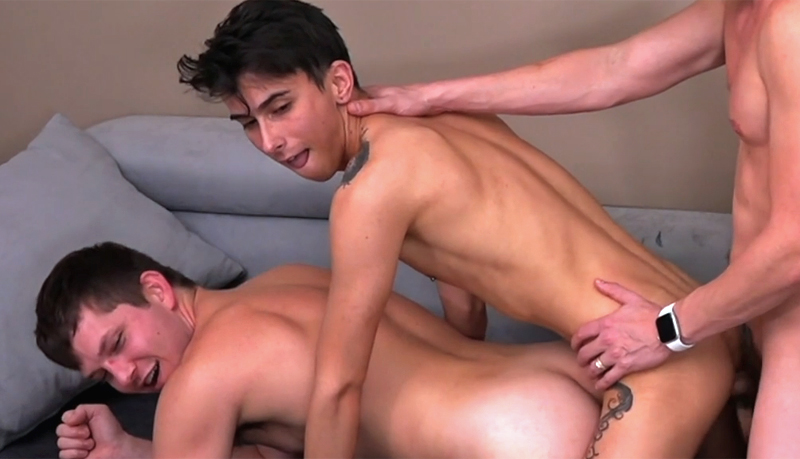 Dylan Matthews with Colby & Mickey
Colby Chambers and Mickey Knox share the delicious Dylan Matthews in a Colby Knox scene.
Dylan Matthews has his first threesome (with Colby Chambers and Mickey Knox) as well as his first live webcam show. The three have some fun sucking each other, but Colby and Mickey inevitably set their sights on Dylan's hot little ass. Dylan takes the middle position of a tasty sandwich and starts to fuck Mickey as Colby watches Dylan's tight ass bouncing, then he has to go in for a piece. Colby and Mickey finish by dropping some fresh cum into Dylan's hungry hole.