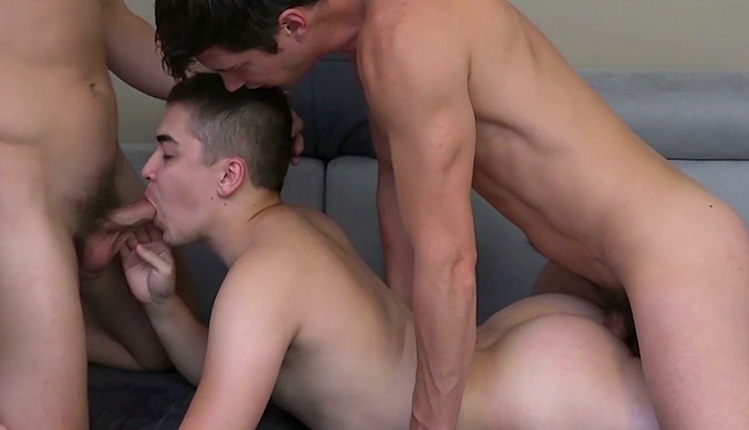 Eli Lincoln with Mickey Knox & Colby Chambers
Eli takes two in 'Catching up with Eli Lincoln' from Colby Knox.
Colby Chambers gets Eli Lincoln's ass up pretty quick and doesn't waste any time pumping away at those famously plump butt cheeks. Mickey Knox gets Eli in a riding position and watching that ass bounce up and down on Mickey's cock is truly a thing of beauty.