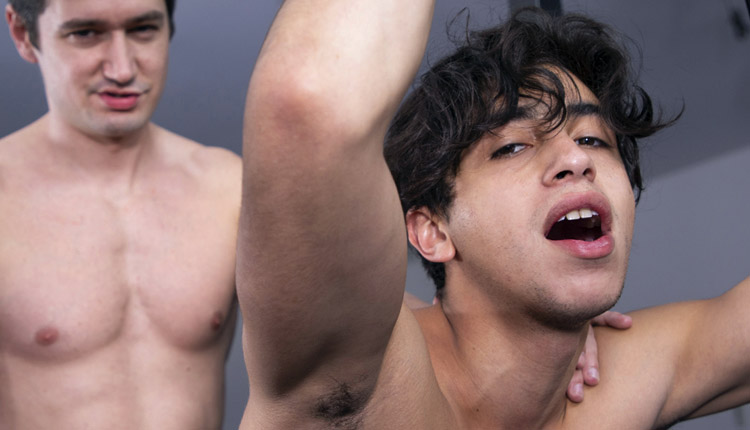 Gabe Bradshaw screwed by Colby Chambers
Gabe gets in his hardcore debut at Colby Knox.
Gabe Bradshaw is working out as Colby Chambers comes up behind him, placing his hands on Gabe's hips. He pulls down Gabe's sweats, gets on his knees, and delivers an ass-eating. Colby stands and pushes his cock inside of Gabe. After a while, Colby reclines as Gabe rides for a bit. They finish with Gabe on his back, legs in the air, as Colby fucks the cum out of him.