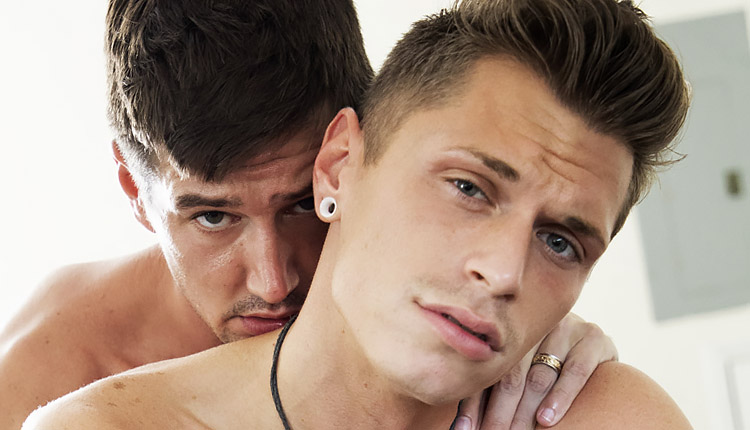 Grayson Lange, Troy Accola & Colby Chambers
Colby tops Troy and Grayson in 'Party Crashers' from Colby Knox.
There's a pool party at the ColbyKnox compound. Grayson Lange strides over to Colby Chambers, who follows him into the house and fucks him in the gym. After both calm down, they head back to the party and Troy Accola pops out of a door and tempts Colby inside for another round.