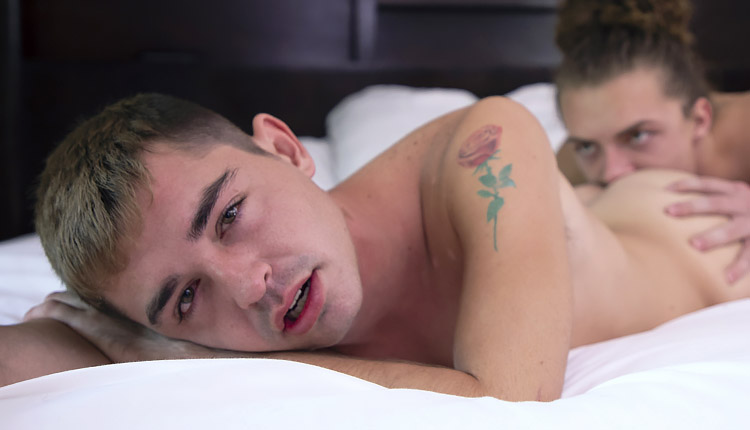 Jack Valor bangs Grayson Lange
Jack packs Grayson's ass in a hardcore session from Colby Knox.
Grayson Lange and Jack Valor are on the bed and Grayson kisses his way to Jack's johnson as Jack starts teasing Grayson's hole with a finger. Jack grabs both butt cheeks, spreading them so he can get that hole slick with spit. Jack drills to the balls, then Grayson gets on top for some control. Jack pulls out and Grayson puts his legs in the air before Jack resumes the fucking until Grayson splatters himself with man milk.