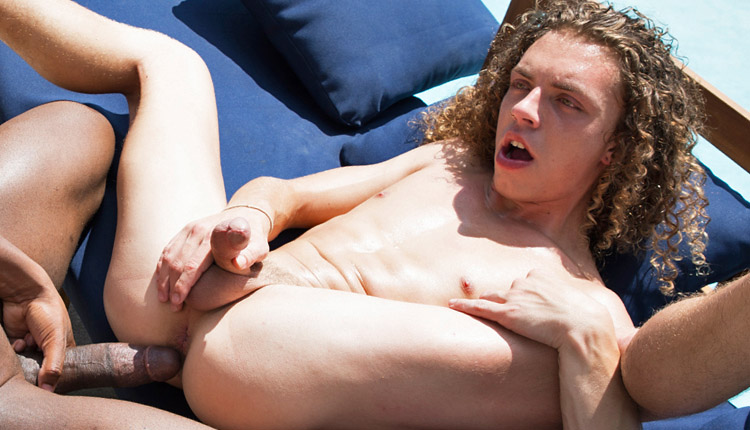 Kylan Kiddo tops Jack Valor
Kylan packs Jack's backside in 'Oiled Up' from Colby Knox.
Jack Valor meets Kylan Kiddo as they both relax by the pool. After a massage, Jack goes straight for Kylan's bulging package and sucks on Kylan's cock, but the studly masseur has a different type of compensation in mind. Kylan and Jack spend the rest of the afternoon doing a stress test on the pool furniture: Kylan starting out taking Jack from behind and covering all the bases before some thick cumshots.