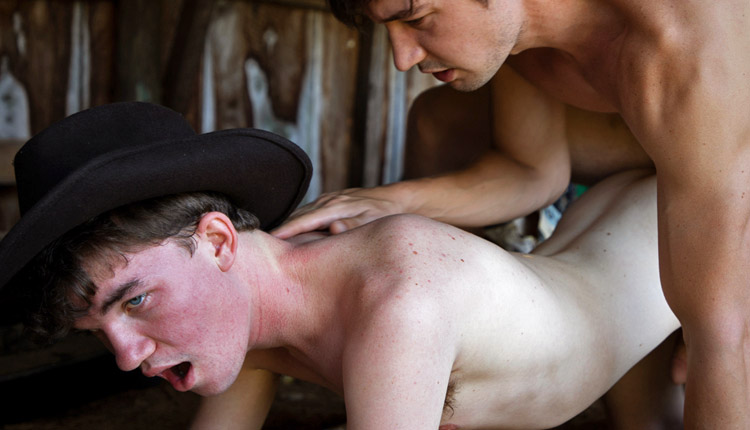 Levi Hatter humped by Colby Chambers
Colby tops Levi in 'Ass 4 Kayaks' from Colby Knox.
Levi Hatter is decked out in some work coveralls and a cowboy hat as he approaches Colby Chambers to borrow a couple of kayaks. Levi takes the first opportunity he gets to drop those overalls and present his tight little country boy ass. Colby bends Levi over to get a big taste of that butt, then works his ass all over the shed.