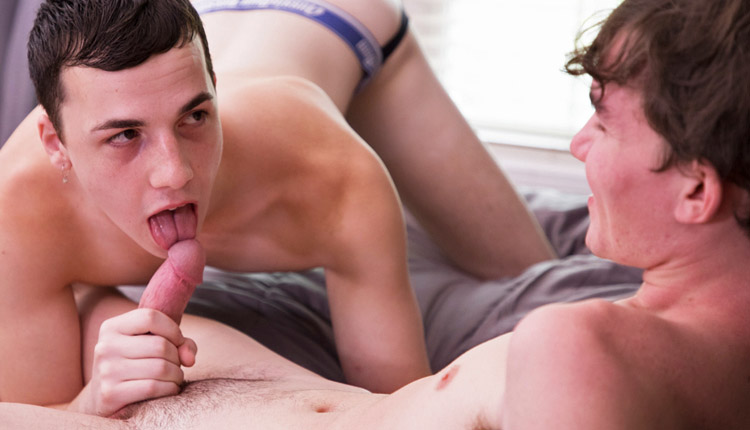 Levi Hatter humps Troye Jacobs
Levi tops Troye in a hardcore session from Colby Knox.
Troye Jacobs pounces on Levi Hatter's throbbing dick for a thorough lick-down. Levi doesn't wait long before doing some pouncing of his own, making a meal of Troye's bubble butt. Then Levi delivers one hell of a pounding, and it ends with both boys shooting hot loads all over each other's faces.