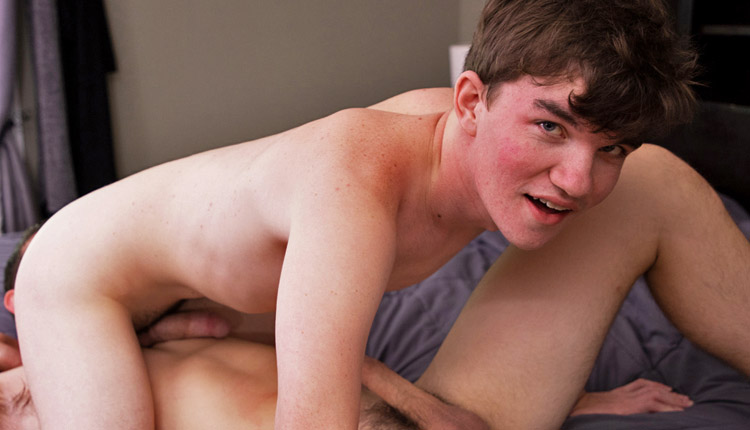 Levi Hatter & Mickey Knox flip
Levi tops and bottoms for Mickey in a Colby Knox hardcore session.
Mickey Knox gets his turn with sexy young newcomer Levi Hatter. Levi starts off face-deep in Mickey's ass cheeks, and Mickey returns the favor. While we love to see cock going into Levi's little ass, he gives as well as he gets, pumping in and out of Mickey's ass. But Mickey wasn't willing to let this scene be filmed without getting to plunge inside of Levi for a pump or two.