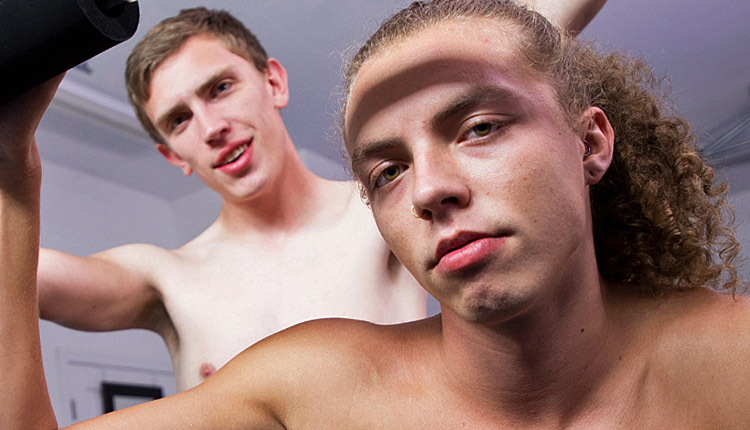 Mason Dean drills Jack Valor
Jack gets it in 'Mason Fucks Jack in the Gym' from Colby Knox.
Mason Dean and Jack Valor spend some time up close and personal in the gym. Jack is the first to drop to his knees, as he gorges Mason's beast into his throat. Mason reciprocates by giving Jack's ass a long licking, then Jack lays Mason down on the bench so he can buck up and down on his cock. The boys go at each other as they fulfill every gym goer's fantasy.