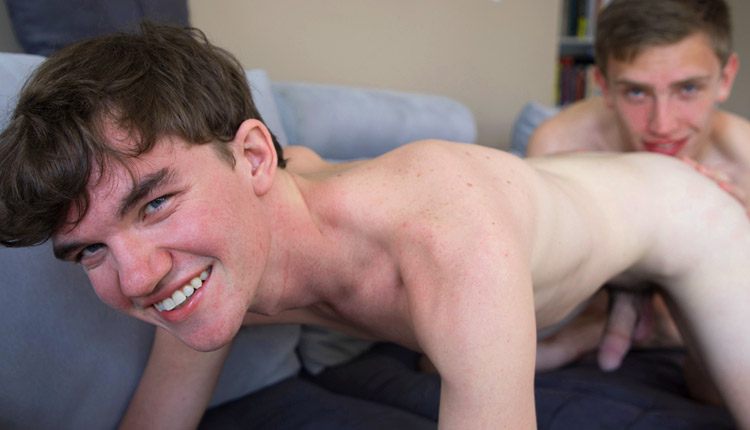 Mason Dean drills Levi Hatter
Mason mounts Levi in a hardcore session from Colby Knox.
Levi Hatter is trying to set up his phone when Mason Dean interrupts, and is quick to put Levi to work on his cock. Mason positions Levi on the couch for a big taste of his ass, then he penetrates Levi's sweet hole and starts to plow. The two hotties work through a few sexy positions before they both erupt all over Levi's tight little chest.