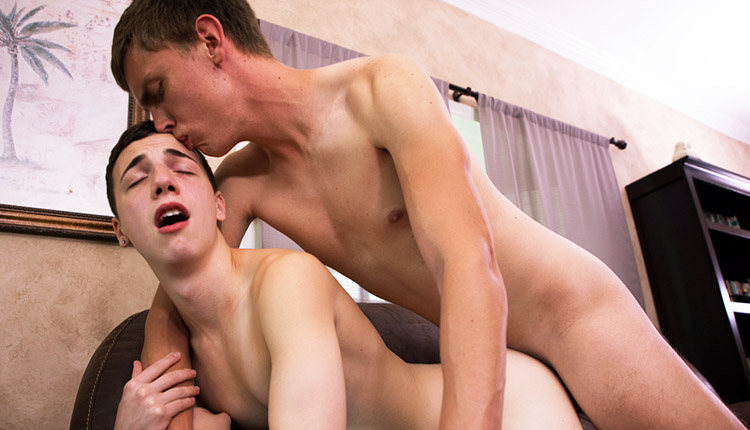 Mason Dean drills Troye Jacobs
Mason tops Troye in a hardcore session from Colby Knox.
Mason Dean and Troye Jacobs had been flirting over social media for a few weeks and needed to get together. Troye goes to work on Mason's cock but Mason has been drooling over Troye's perfect ass for too long and buries his tongue deep in the exquisite hole. Mason goes seamlessly from eating to fucking Troye's ass as they both crouch over in ecstasy.