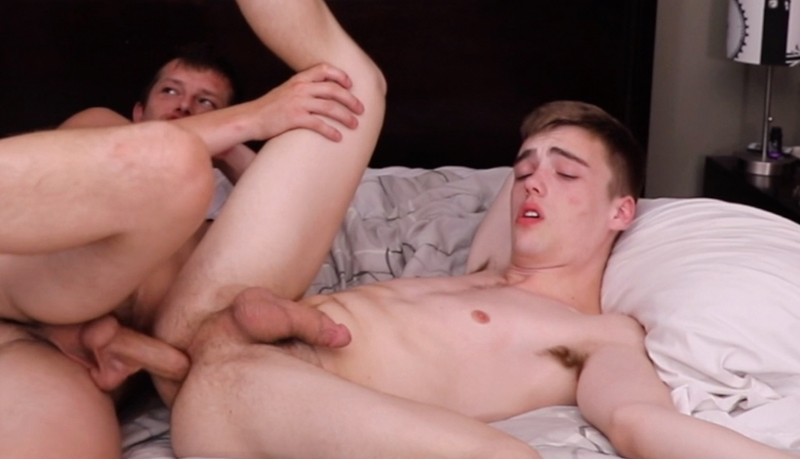 Tannor Reed with Mickey & Colby
Mickey and Colby host Tannor in 'Lusty Threesome with Tannor Reed' from Colby Knox.
Colby Chambers is the first to get a piece of Tannor Reed's little ass, plunging deep in between the cheeks. Mickey Knox gets behind them and plays with Colby's ass while they fuck, then Tannor jumps in front of Mickey's hard dick in his place and Mickey Knox starts to pump away. After a break, Tannor hops in front of Mickey for more dick-sucking, and Colby winds up climaxing inside of Tannor with an explosive cream pie.