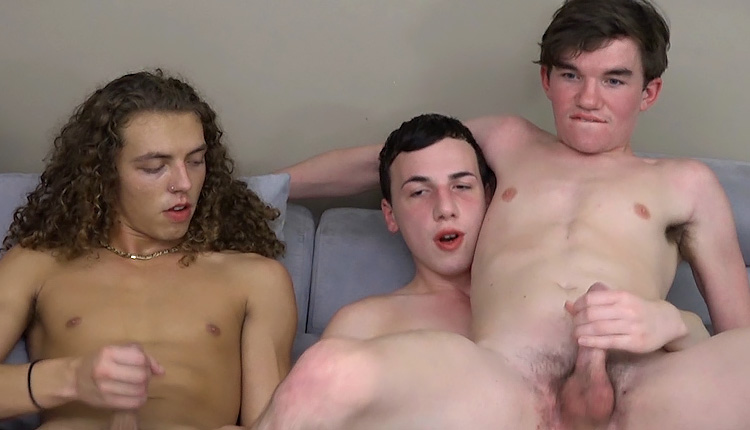 Troye, Levi, Jack, Colby & Mickey
Five boys romp in 'Happy Birthday Troye Jacobs' from Colby Knox.
Levi Hatter, Jack Valor, Colby Chambers and Mickey Knox are all chipping in their dicks and asses to help Troye Jacobs have a happy birthday. Jack joins Troye in being the first to get his cheeks fucked as a horny Levi plows away at his round ass. Colby and Mickey are in heaven, with So many hot boys slobbering on big fat cocks and some tight sets of buns spread and on display, begging for a long rough ride.