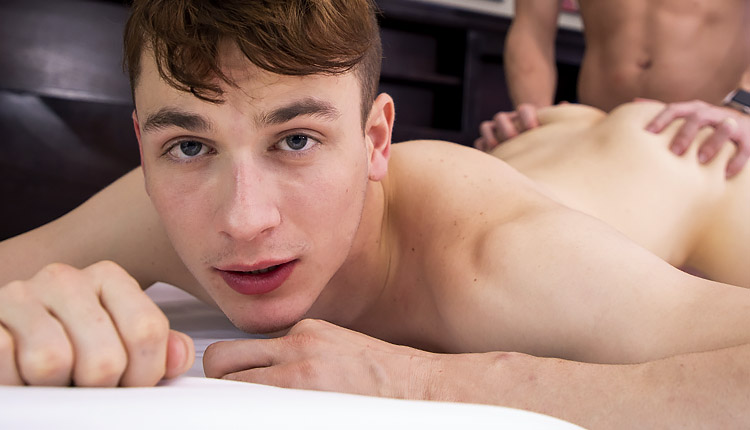 Tyler Tanner fucked by Colby Chambers
Tyler debuts at Colby Knox in a hardcore session with Colby Chambers.
Colby Chambers and newbie Tyler Tanner start on the bed, smooching and feeling each other up. Colby grabs Tyler's neck and uses his throat, then it's time to eat Tyler's hole. Colby leaves a wad of spit in Tyler's hole, then adds his bare johnson. After a ride, Tyler gets on his hands and knees for more, until Colby's seed fills him up.