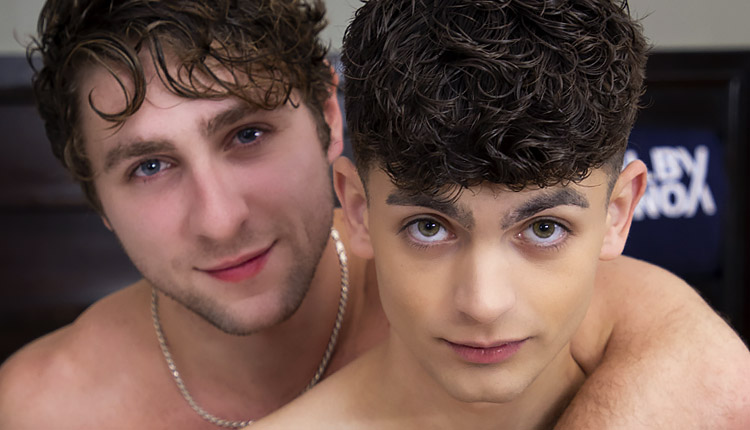 Zayne Bright bred by Calvin Banks
Calvin tops Zayne in a hardcore session from Colby Knox.
Zayne Bright and Calvin Banks start making out, then Zayne gets to work on Calvin's member, practically choking on it. Calvin turns Zayne around to get more access to his hole, preparing it for what's to come. He switches from fingering to fucking, then Zayne goes for a ride on Calvin's joystick. Finally, Calvin flips Zayne over and fucks him sideways until he spills cum into Zayne's ass, then fingers the freshly fucked hole until Zayne cums all over himself.