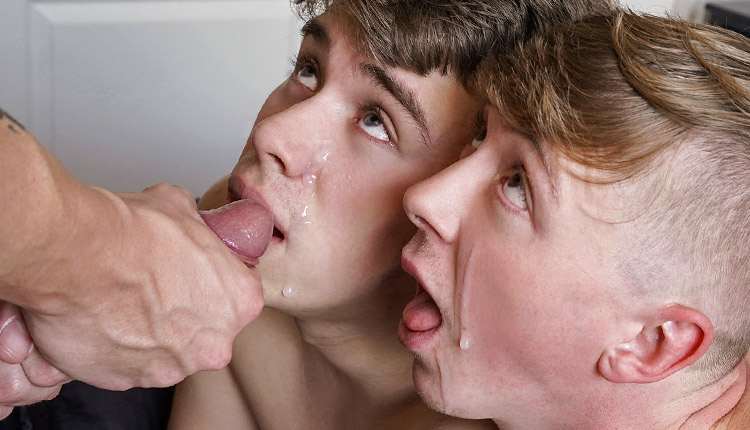 Andrew Powers, Adam Awbride & Johnny Hill
Johnny tops Andrew and Adam in 'Getting Naughty With Stepdad's Ghost' from Dad Creep.
Ever since Adam Awbride and Andrew Powers' stepdad, Johnny Hill, passed away in a car accident, they keep trying to contact his ghost with a Ouija board. Johnny appears to the boys, confessing that he secretly always wanted to dominate their holes – and now he can do that from the beyond.