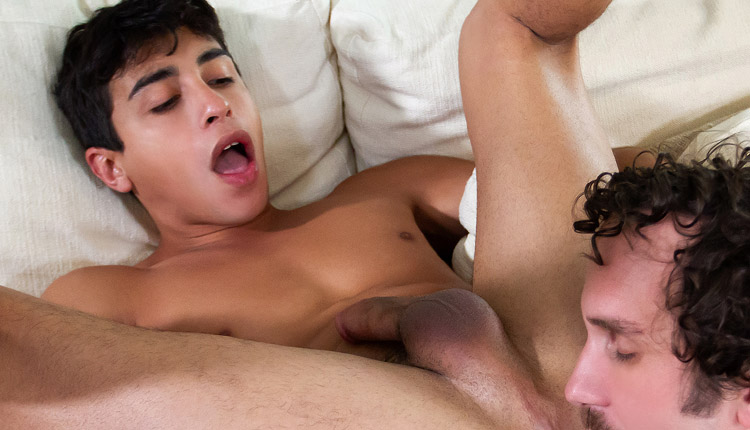 Gabe Bradshaw fucked by Greg
Greg tops Gabe in 'I Felt Something' from Dad Creep.
Gabe Bradshaw comes home upset after an awkward situation, so Greg McKeon asks him about it. Gabe says he was dancing with a man and he felt something, so Greg tries to reproduce the situation. As they feel each other's crotches, the conversation turns into a steamy fuck session. For more Gabe, see his Say Uncle model page.