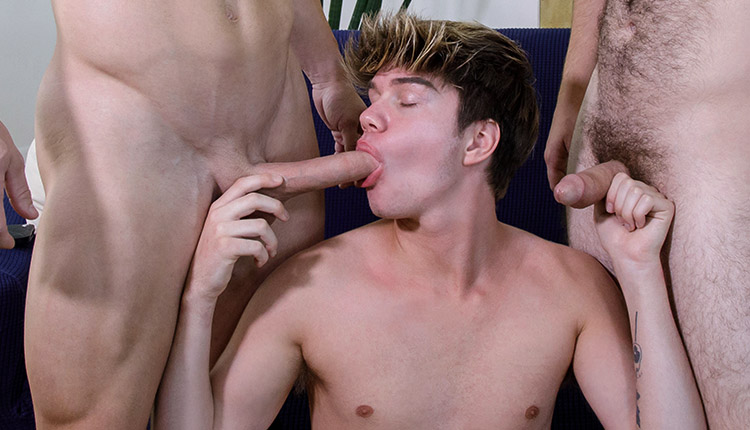 Jordan Lake, Ryan Russo & Devin Franco
Jordan takes two in 'Wrestling With a Secret' from Dad Creep.
Jordan Lake and Ryan Russo are making out on the couch when Devin Franco barges into the room and demands an explanation. The boys say they love each other, so Devin pushes them to kiss. Jordan and Ryan make out while Devin pulls our his cock to jerk off while telling them what to do next. The situation turns hornier as they all enjoy a nasty threesome. For more Jordan, see his Say Uncle model page.