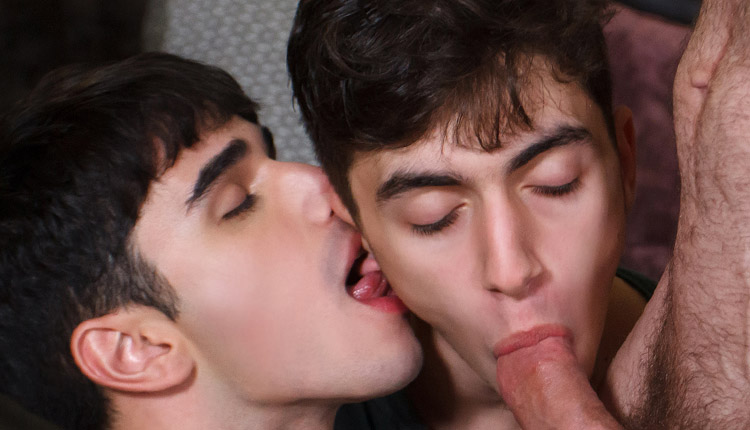 Rob Quin & Donovin Rece with Madison
Both boys bottom in 'These are the House Rules' from Dad Creep.
Donovin Rece and Rob Quin haven't been behaving well so their stepdad, Madison, has to show them the consequences of not following the house rules. Madison puts the boys on their knees to suck his cock and show them who's the boss. Donovin and Rob find themselves enjoying the punishment, asking for Madison to play their asses as well.