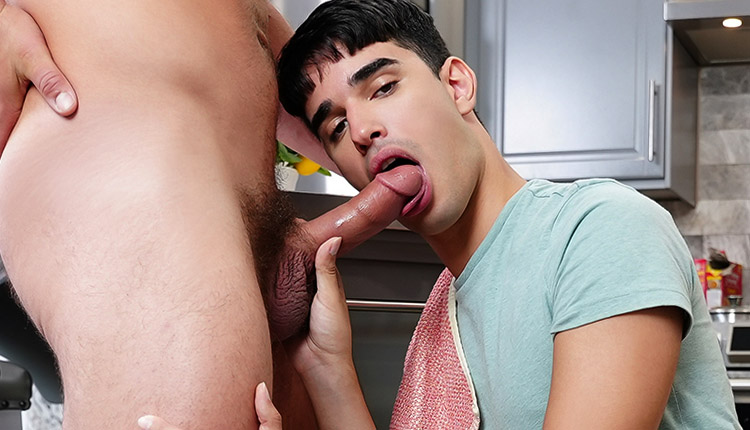 Rob Quin fucked by Heath Halo
Heath tops Rob in 'Let Me Eat You' from Dad Creep.
Rob Quin just cooked Heath Halo breakfast, but Heath is in a hurry. Rob tries to pamper him, but accidentally throws some food on Heath's feet. When Rob kneels to clean it up, Heath forces him to lick it off his toes, a huge turn-on for the innocent stepson. Rob's fantasy comes true as Heath fucks him right in the kitchen.