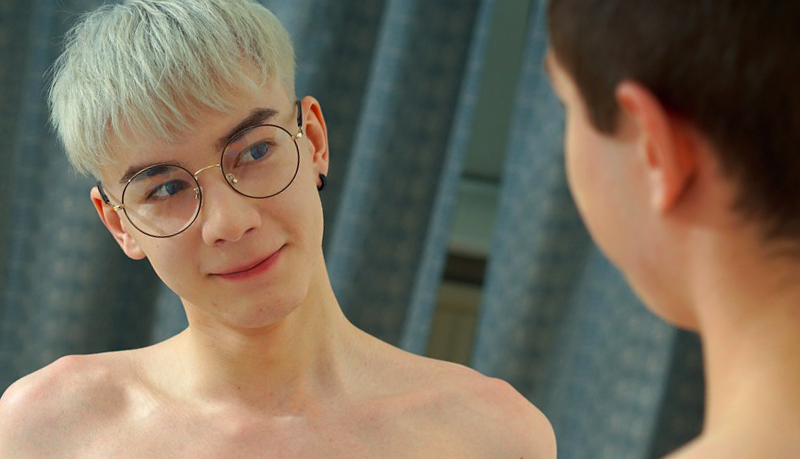 Adam Holub humps Karol Gajda
Karol gets a butt-full in 'Bareback Boys Breakfast Romp' from Doggy Boys.
Karol Gajda discovers a sleeping Adam Holub with a growing erection, and can't resist giving it a stroke, rousing young Adam. In moments Karol is stripped, his greedy ass begging for his friend to ease inside. Adam is happy to oblige, first feeding his twinky friend his cock before turning to the snug pucker. Fucked in every position, young Karol is glad he stopped by to find his friend ready and aroused.