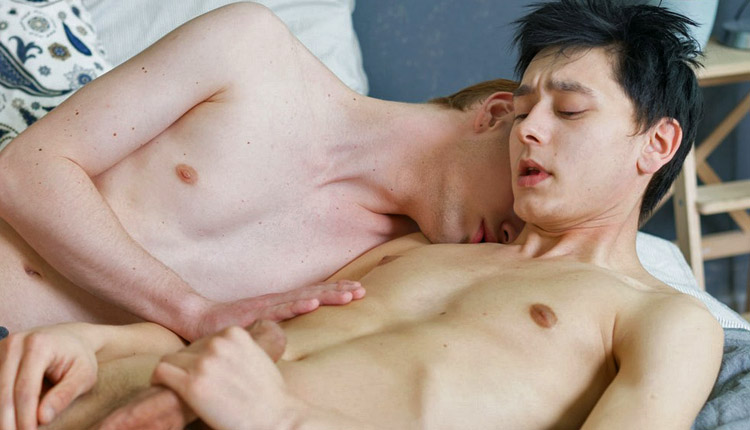 Arthur Vink fucks Leo Alfano
Leo's ass gets a workout in 'A Dildo For His Twink Hole' from Doggy Boys.
Arthur Vink doesn't need gifts to get some fun with Leo Alfano, but the presentation of a dildo is going to pique Leo's interest even more. Within moments Leo is presenting his little ass and Arthur eases a finger in. Soon Leo's pucker is ready for Arthur to slide his naked erection in. The boy starts slow, until he's in deep and Leo is stroking his dick while his friend enjoys his warm chute, thrusting their way to splashing cum loads.