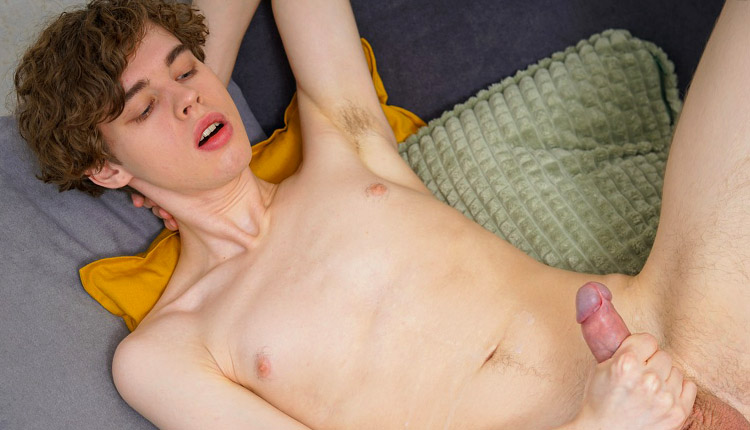 Darius Straube jacks
Darius returns for another solo session at Doggy Boys.
Darius Straube takes his time as he reveals his smooth and slim little body. Finally slipping his shirt and shorts off, he gives a peek at his gorgeous ass, then reveals his young cock rigid and damp. Laying back, he grabs his cock to take him over the edge, his skin slipping over the wet tip. For more Darius, see his Doggy Boys model page.