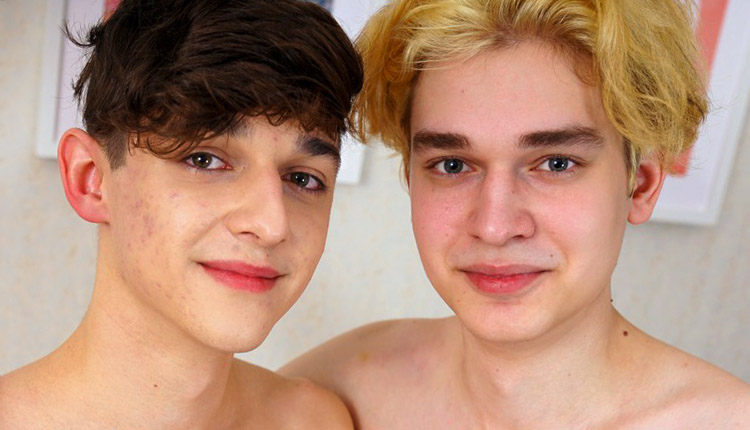 Finn Keit pokes Matthew Palmer
Finn tops Matthew in a hardcore session from Doggy Boys.
Matthew Palmer and Finn Keit swap their young penises in a delicious session of boner slurping, but the lapping of little Matthew's hole by Finn's tongue quickly has the boys ready for more. Finn eases his teen meat between Matthew's plump cheeks and pumps that wet pucker. With his buddy on his back, Finn can drive that raw cock even deeper, then Matthew hops on for a ride and wanks out his seed.