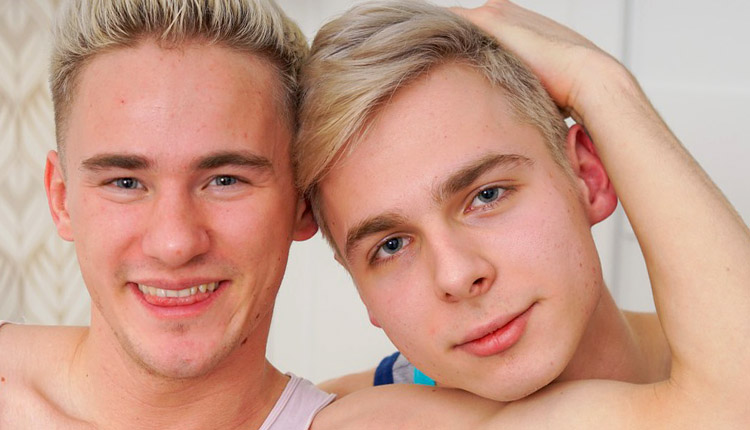 Mariano Basso bangs Nick Starlet
Mariano nails Nick in 'Bareback Blond Boys Pump Cream' from Doggy Boys.
Mariano Basso and Nick Starlet meet for the first time and Nick can't wait to get that big tasty boner between his lips, but soon enough Mariano is greedy for the same. With some fingering, Mariano eases his buddy open and slips his naked cock deep inside, fucking Nick from behind and giving the boy a ride before buggering the boy from above and taking them both to their cum-splashing finish.