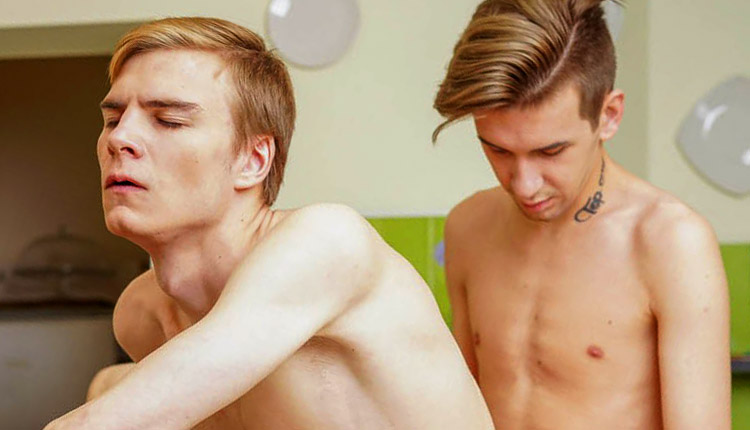 Randi Freja fucks Marek Kraus
Randi rams Marek in 'Game night for horny boys' from Doggy Boys.
Randi Freja and Marek Kraus share some cock in the kitchen, their engorged boners out of their pants and in their mouths. Marek bends over and Randi eases his cock into his friend, bareback-fucking him against the worktop before they move to the floor for some deeper thrusting. Marek takes some more thrusting before taking a ride on his buddy, his cock bouncing around while his tight little pucker slides up and down Randi's shaft.