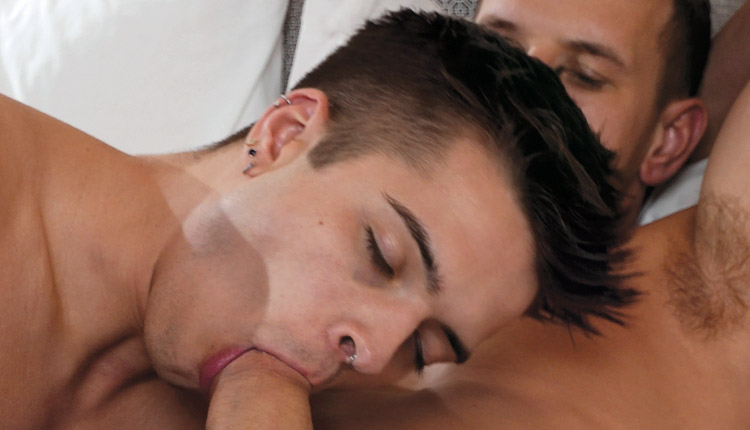 Shane Cook shags Evan Knox
Shane tops Evan in 'Under The Influencer' from Falcon Studios.
Shane Cook has never been a fan of filming his sex life for the following of influencer husband Evan Knox, but he can't resist Evan's horny advances. With the camera rolling, Evan swallows Shane's cock and spreads his cheeks for Shane to tongue his hole. Then Evan opens his legs to be filled with his man's meat.