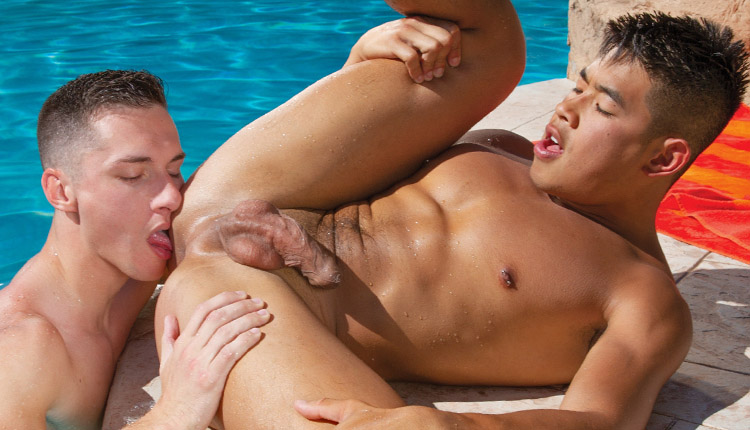 Tristan Hunter humps Luke Truong
Tristan tops Luke in 'Wet Heat' from Falcon Studios.
Tristan Hunter is already soaked from skinny dipping and seeing a naked Luke Truong swim around has made him wetter. Tristan grabs Luke's head as the twink bobs up and down on his cock. Ready to get barebacked, Luke rises out of the water and his legs are thrown in the air as Tristan pumps into his smooth hole. Tristan pulls out to spray Luke's ass with cum before going down to rim the used hole.