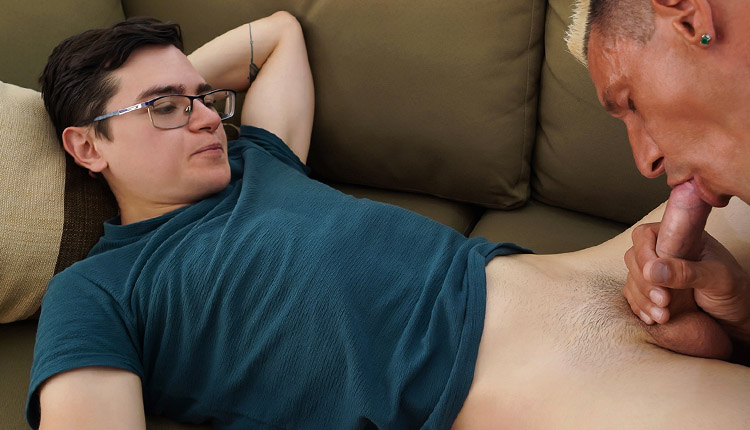 Alex Gonzalez screwed by Jax Thirio
Jax tops Alex in 'Cum Treatment' from Family Dick.
After learning about a new treatment to rejuvenate, Jax Thirio asks Alex Gonzalez to help him try it for himself. There's just one problem: Jax needs Alex's cum to do it. The boy doesn't mind giving a sample, but Jax needs to ensure that it's extracted correctly. To do so, he gives Alex a massage and a nasty fuck that will ensure the quality. For more Alex, see his Say Uncle model page.