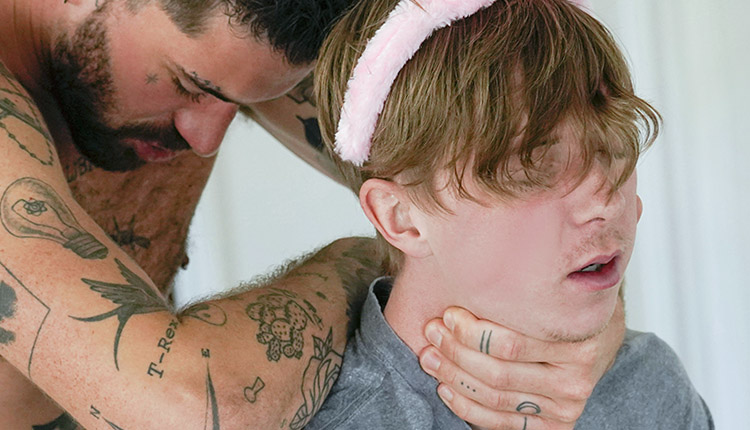 Andrew Powers poked by Chris Damned
Chris tops Andrew in 'Happy Ending Egg Hunt' from Family Dick.
There's no better way to celebrate Easter than with a little family loving, and pervy stepdaddy Chris Damned and his cute boy Andrew Powers are the perfect pair. The big guy wastes no time dipping his big dick into the little guy's tight boy hole and making him lick his tasty easter eggs.