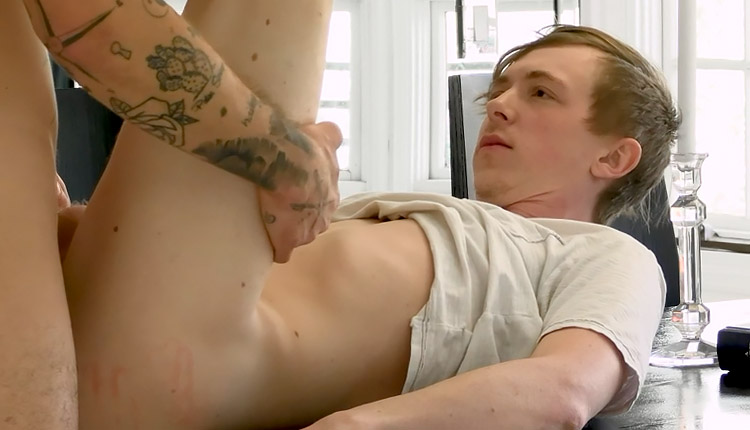 Chris Damned drills Andrew Powers
Andrew tops Chris in 'Stepdad Takes Me To Church' from Family Dick.
While Andrew Powers is doing his homework, stepdad Chris Damned goes to check up on him and Andrew mentions how he hasn't taken him to church yet. Chris tells him he can take him to church right then and there, but Andrew is unsure what he means, until stepdad commands him to get on his knees and start sucking cock.