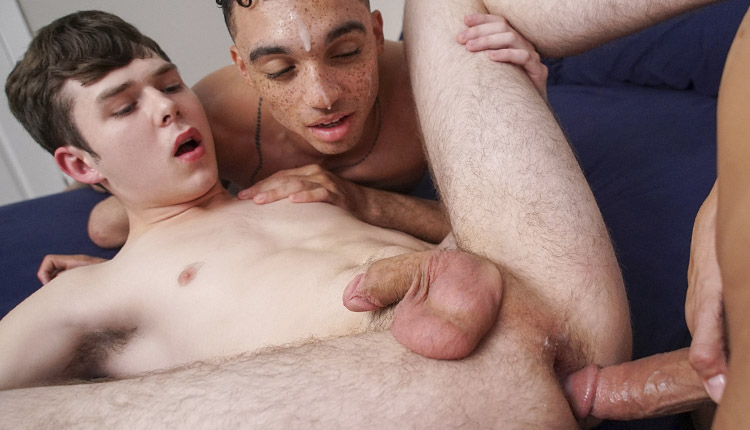 Dakota Lovell, Amone Bane & Jax Thirio
Jax drills Dakota in 'And My Friend Makes Three' from Family Dick.
When Dakota Lovell is watching TV with his stepdad Jax Thirio, they discuss Dakota's friend Amone Bane. While Amone showers, Dakota starts tending to Jax's cock like a good boy. When Amone catches Dakota with his stepdad in bed, he gets invited to join them and Amone is more than ready.