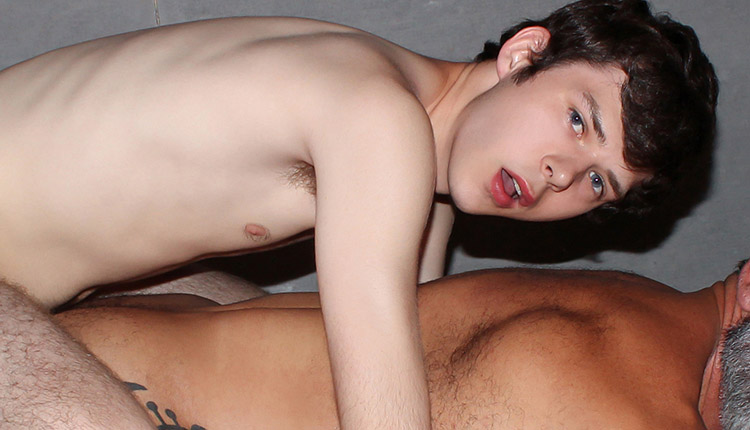 Dakota Lovell drills Lawson James
Dakota's on top in 'Fuck Scare' from Family Dick.
Dakota Lovell and Lawson James tour Lawson's warehouse at night as a Halloween activity. Lawson plays a prank with a good jump scare disguised as a ghost, but the prank's on him as Dakota surprises Lawson, who falls to reveal his ass accidentally. The table has turned, and now it is the horny stepson's turn to rim and fuck Lawson. For more Dakota, see his Say Uncle model page.