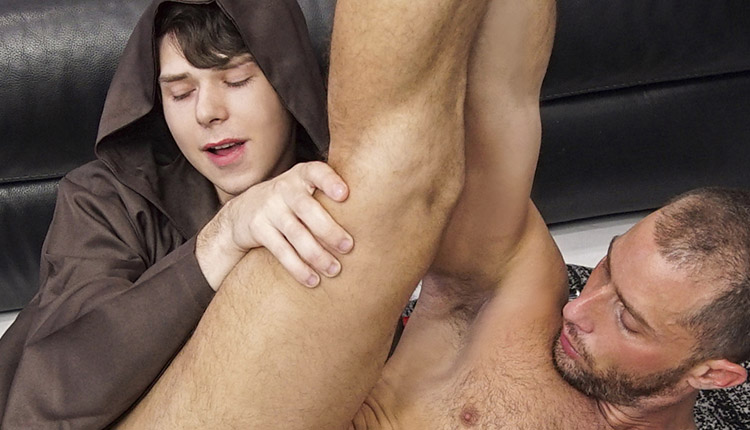 Dakota Lovell fucks Armando
Dakota drills Armando in 'The Force Is Strong With This One' from Family Dick.
Dakota Lovell is hanging out with Armando de Armas, wearing a Jedi robe and brandishing a toy lightsaber. As soon as Dakota masters his Jedi mind tricks, he uses them to get a good taste of Armando's dick.