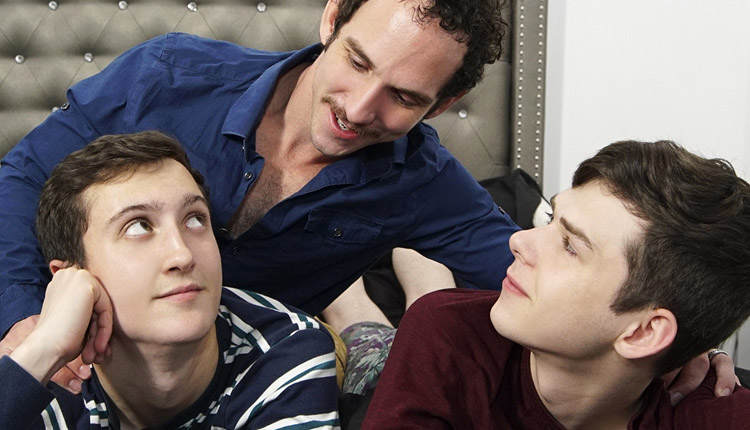 Dakota Lovell, Jack Andram & Greg McKeon
Jack and Greg drill Dakota in 'Spin the Bottle' from Family Dick.
It's Greg McKeon's last night in town, and he wants to have a little fun with his stepson, Dakota Lovell, and step-nephew Jack Andram. He teaches the boys how to play spin the bottle, and pretty soon they're in a three-way triangle, sucking each other's cocks and enjoying some raw anal pounding.