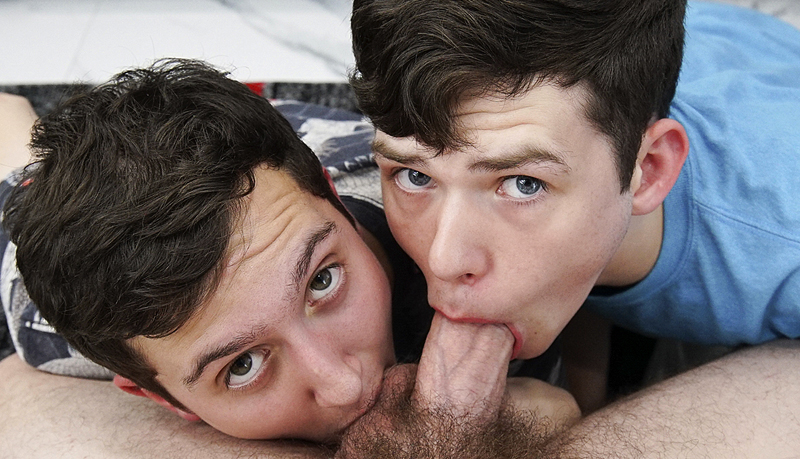 Dakota Lovell & Jack Andram with Greg McKeon
Jack and Greg fuck Dakota in 'The Jealous Nephew' from Family Dick.
Sometimes Dakota Lovell's step-cousin, Jack Andram, gets a little jealous of the boy's relationship with his stepdad, Greg McKeon. Today, the old man feels bad that he's left his jealous step-nephew out, so he feeds him his cock before fucking both boys on the floor.