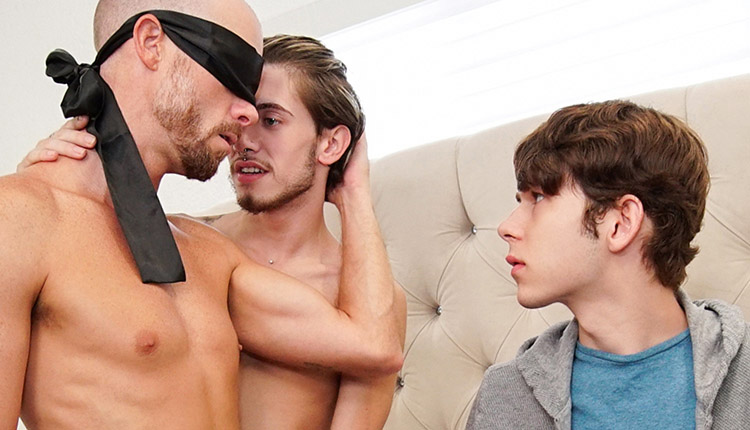 Dakota Lovell, Jake Lawrence & Ryan Kneeds
Ryan and Dakota drill Jake in 'It's OK, I Like The Pain' from Family Dick.
When Jake Lawrence's stepnephew Dakota Lovell walks in on him being railed by Ryan Kneeds, he thinks he's being hurt, but Jake explains that he likes it when it hurts because he gets off on it. Jake suggests that Dakota join them in bed so he can experience a little bit of BDSM himself.