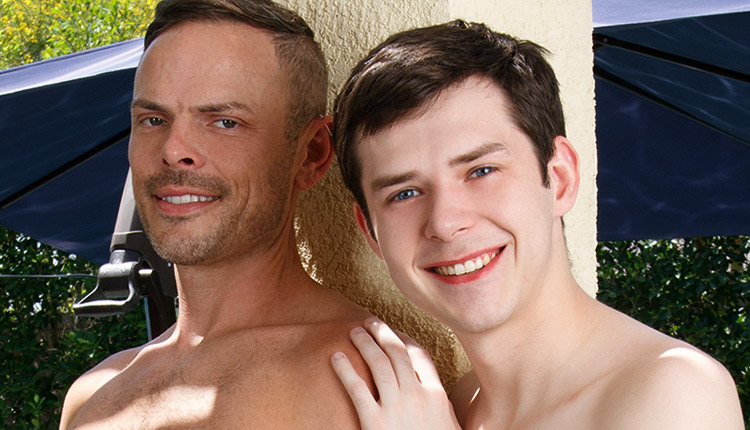 Dakota Lovell topped by Trent
Trent drills Dakota in 'The Missing Swimming Briefs' from Family Dick.
Dakota Lovell walks to the pool wearing a towel because he can't find his swimming briefs, and discovers Trent Summers wearing them. Trent apologizes and takes them off, making Dakota uncomfortable but aroused. Trent offers Dakota a blowjob and fucks him as a way to cut the distance between them and become closer. For more Dakota, see his Say Uncle model page.