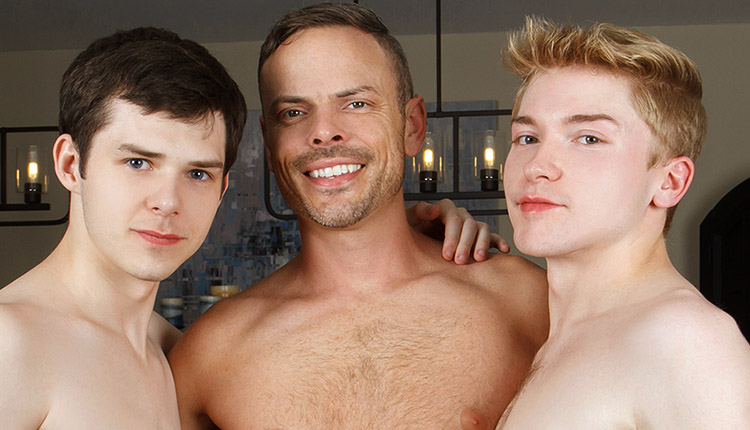 Dakota Lovell, Zacc Andrews & Trent
Zacc takes two in 'Pretend I'm Not Even Here' from Family Dick.
Dakota Lovell brings his new boyfriend Zacc Andrews home, only to find his stepdad Trent Summers is not gone for the weekend as promised. The boys attempt to have sex as Trent asks them to pretend that he's not there, but the truth is that he wants to be part of the action.