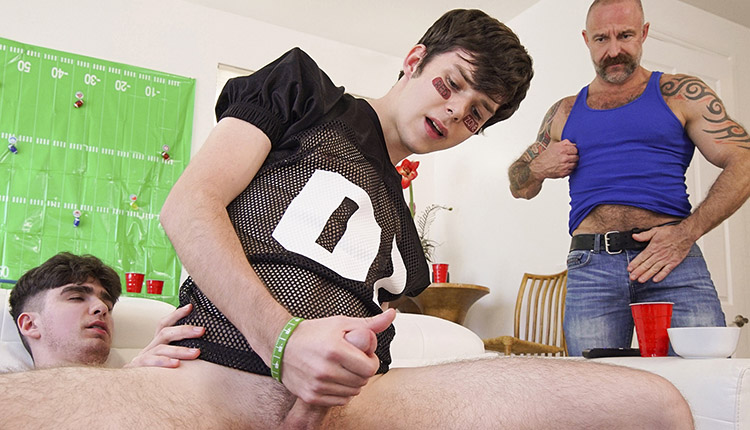 Daniel Dean drills Dakota Lovell
Daniel screws Dakota in 'Big Game Snack' from Family Dick.
When the Big Game comes on, little Dakota Lovell can't wait to watch at his cute buddy Daniel Dean's house. But when Daniel's stepdaddy, Musclebear, finds the boy's playing with each other's assholes, the action heats up into a sizzling, orgasmic affair.