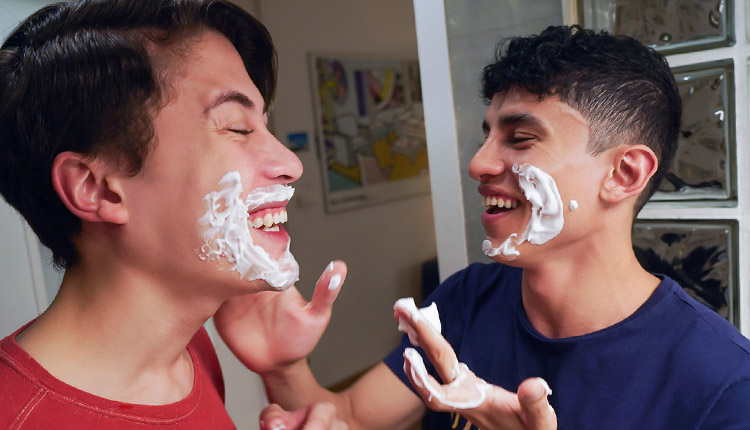 Danny Bianchi & Joaquin Santana with Jax
Jax tops two in 'Manhood Lessons' from Family Dick.
Jax Thirio catches Joaquin Santana and Danny Bianchi using his cologne and shaver, and takes the opportunity to teach the young men the proper way to shave. The boys also want to learn how to manscape and Jax gives them what they want – but in exchange, he takes the chance fuck Danny and Joaquin, the lesson both boys secretly want to learn.