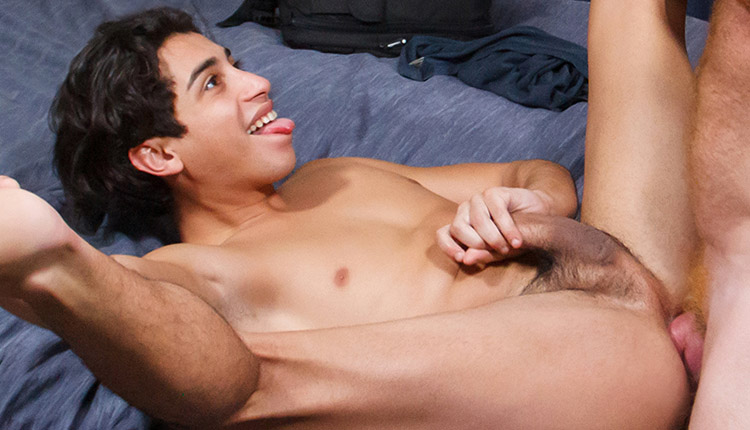 Gabe Bradshaw screwed by Eric
Eric tops Gabe in 'He's Leaving Home' from Family Dick.
Gabe Bradshaw was trying to run away from home with his mother's credit card, but just got caught by his stepdad, Eric. He needs to teach Gabe a lesson, even if it means spanking the boy. Gabe is enjoying the punishment more than the crime, so Eric tries a more kinky approach by playing with Gabe's asshole instead. For more Gabe, see his Say Uncle model page.